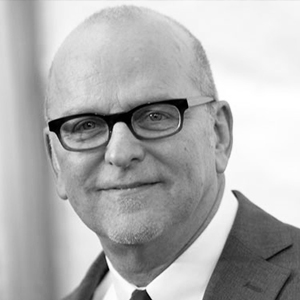 Even the most casual viewer has likely seen and marveled at Allen Coulter's work. With multiple Emmy and DGA nominations, his television credits are packed with groundbreaking staples and edgy newcomers alike: He's helmed episodes of The Sopranos, Sex and the City, Ray Donovan, House of Cards, Damages, Boardwalk Empire, Nurse Jackie, and recently, HBO's Vinyl and EPIX's Get Shorty.
In the commercial world, Allen directed Tumi's latest campaign, featuring a globe-trotting Rosario Dawson. He's shot spots for Volvo, British Telecom, Staples, Sprint, and SkyTV, and worked with celebrity talent including Kevin Durant, Stephen Fry, Yao Ming, and Charlie Sheen. Allen's honors include an AICP award for Budweiser's "Out of Towner" and an "Outstanding Commercial" Emmy nomination for Visa's "Sheens."
His feature credits include Hollywoodland, which earned a Golden Lion nomination at the Venice Film Festival and a Golden Globe nomination for Ben Affleck, and bittersweet 9/11 drama Remember Me, starring Robert Pattinson.
Allen's acumen for storytelling, performance, and the finest atmospheric details has paved the way for his long-term success across commercials, television, and features. He is renowned for delivering visceral performances against urban backdrops, and he breaks convention whenever possible — like his use of meticulously mapped overhead shots in place of traditional close-ups.
With many projects in development, including a modern-day Civil War pilot for TNT and a limited series with the MLB about the life of Babe Ruth, Allen continues to add to his eclectic body of work. He resides in New York with his environmental scientist wife, and confesses to being an avid golf watcher, despite his total lack of interest in actually playing the game.