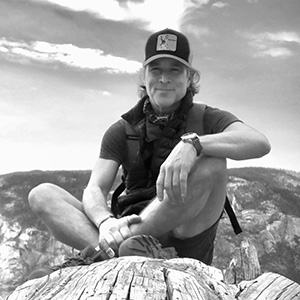 Brendan Gibbons is one of the industry's foremost comedy and performance directors. Perhaps best known as an architect behind the Progressive Insurance campaign featuring the now iconic "Flo," he helped evolve her character into a pop culture juggernaut. A recent campaign installment features Flo and her ensemble in a series of hilarious spots with Jon Hamm playing her old love interest. Brendan's style of striking visuals, honest performances and smart humor has been a driving force behind countless commercial campaigns — and a body of work brimming with vivid characters and unexpected twists.
Brendan's client list includes brands like Jack in the Box, Nissan, Spectrum, Rocket Mortgage, Toyota, ESPN, Snickers, Mastercard, Sony and the PGA. He's drawn comedic performances out of a variety of celebrity talent, from sports stars like LeBron James and Peyton Manning to entertainment icons like Mark Hamill and Steven Seagal.
Brendan's natural wit and cinematic playfulness have led to many memorable spots, like Shaquille O'Neal playing his childhood self for Wix.com in "Beard Mojo," or a muscle-bound cow for Applegate's "What's in Your Hot Dog?" campaign. He's received a long string of industry honors from the D&AD, Effies, Webbies, Cannes, CLIOS, AICP and The One Show.
In his 8+ years working with Arnold Worldwide on Progressive, Brendan has captured every imaginable genre — perfume ads, '80s sitcoms, soap operas, horror films, '50s black and white, after-school specials and romantic comedies, and he's even helped actress Stephanie Courtney inhabit not just Flo, but her entire extended family.
Brendan has partnered with creator/writer Joel Surnow (24, The Kennedys) on "Stop the Madness," a web film series that takes a never-seen-before satirical look at the intractable issue of gun safety in schools. He has also written and directed narrative features such as the Occupy Wall Street satire, Preoccupied, along with the world's first comedic virtual reality short, Red Velvet, and multiple short films.
Brendan first worked as a political writer and screenwriter, and began his career in advertising as an award-winning copywriter and creative director. He burst onto the directing scene with campaigns for CNN, Comedy Central and The Tribeca Film Festival. Outside of directing, Brendan is a musician whose songs have appeared in commercials and films. He divides his time between New York and Los Angeles.