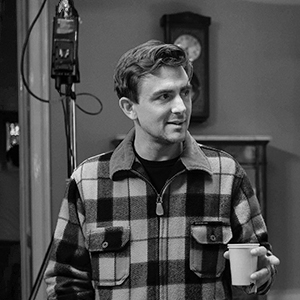 Chris Balmond's body of work is a brilliant mix of irreverence, charm, idiosyncrasy, and the just plain silly. His strength and meticulousness in casting are evident across all his work, helping to deliver engaging and authentic performances from actors and non-actors alike. 
Chris recently directed a campaign for Dixie out of Droga 5/NY, a series of fast-paced spots showcasing everyday people "crushing it" as they tackle life's little obstacles. He also created charming and relatable spots for Ikea ("My Way") and McDonald's ("Laura"), as well as vivid, stylized "Be More Tea" for Lipton.
He honed his comedic talent through an award-winning career in copywriting, including time spent with renowned agency Red Bee Media (creative antenna for the BBC). His awards include a Gold BTAA for PG Tips "Queen's Speech," numerous Gold Promax awards including two for Best Director, and a D&AD for copywriting. 
Chris first picked up a camera at 13 years old, writing and directing a comedy-horror film titled The Blender (unfortunately lost to the archives). In his personal time, Chris is a devoted family man. He also enjoys playing the guitar (badly), and his snowboarding is ever-improving.