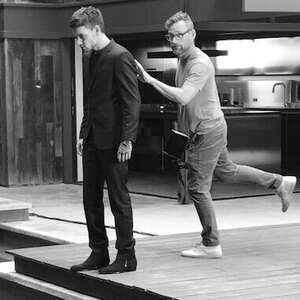 Declan Whitebloom, born and raised in London, comes from a family obsessed with film. His elder brother was one of the seminal music video and commercial directors of his day, and Declan spent many of his formative years 'on set' absorbing the process. After getting his B.A. from art school, he hopped on the next plane to sunny Los Angeles to realize his dreams.
Declan started from the ground up, working in every department until he found his initial calling: the edit room. He edited hundreds of award-winning music videos and commercials before being offered his first music video to direct. "It was like a light went off," says Whitebloom. "I love the edit room, but when I got behind the camera, I knew that was where I was going to stay."
Now, Declan is an acclaimed commercial and music video director, collaborating with brands such as Google, Pepsi, Target, Fiat, Nissan, Carl's Jr, Spotify, Pinterest and Big Lots, artists including Taylor Swift, One Direction, Demi Lovato and The Fray, and less expected collaborations like his role as decoy-frontman for Banksy's Dismaland.
Declan also directed his first feature film in 2022, a thriller called Stowaway, which premiered on AMC+. It features Ruby Rose, Patrick Schwarzenegger and Frank Grillo.