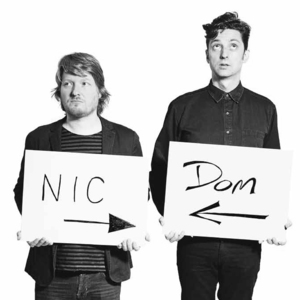 Dom&Nic are a directing duo renowned for pushing creative boundaries and developing an eclectic reel across many genres. Always one step ahead, each commercial and music video they deliver continues to build upon their elite strengths in special effects, visual storytelling, and subtle humor.
Their most recent work includes the charming and thoughtful holiday series for Heathrow Airport starring "Mr. and Mrs. Bair," a fiery Game of Thrones homage for Aldi (McCann UK), a time-travelling 150-year celebration for Heinz (BBH London), and Honda's fall campaign (RPA/LA).
Dom&Nic have worked with brands ranging from Cadillac, McLaren, and Mercedes-Benz to Heineken and Coca Cola, and have partnered with celebrities including George Clooney, John Hamm, and Ashton Kutcher. Their "House of Cards" project for British housing charity Shelter (Leo Burnett London) was noted as the second most awarded commercial of the year by industry forecaster The Gunn Report.
In addition to their prolific body of commercial work, they've also directed popular music videos for Oasis, Smashing Pumpkins, David Bowie, Robbie Williams, and The Wallflowers, among others. Their unique prowess for VFX and innovation shine through in their recent CGI marvels "Free Yourself" and "Wide Open" for The Chemical Brothers — with the latter picking up several Lions at Cannes.
The duo, made up of Dom Hawley and Nic Goffey, reside in Brighton, the British seaside resort well known by artists and fans of counter-culture.