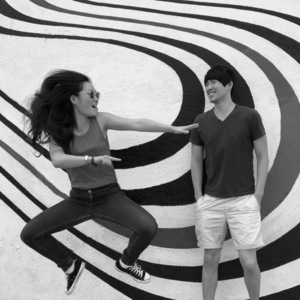 With each project, henry/ssong drive to inspire a deeper level of empathy by capturing the power of every honest, intricate human experience. The duo first crossed paths at the Rhode Island School of Design, and afterwards carried their style through to Brooklyn, where they blended their narrative eye with the city's documentary habitat. As compassionate global storytellers, henry/ssong keep their earnest approach toward reality at the core of each film as they continue to craft compelling narratives and emotive stories of everyday heroes, often venturing to the most remote parts of the world.
They directed "Saroo Brierley: Homeward Bound" for Google, a film that was featured as a primetime spot during the 89th Academy Awards, in Adweek's "Top 10 Commercials of the Week," Forbes' "Top 20 Most Memorable Ads" and TED's "10 Ads Worth Spreading." Their "Real Superheroes" campaign with Ziploc (Energy BBDO) celebrated the heroes most people overlook — teachers — in a heart-warming series shared by on-screen heroes like Chris Hemsworth.
The globetrotting pair recently visited the UAE to film documentaries "Rocket Boy" and "Camel Queen" for Abu Dhabi Tourism. Henry/ssong also picked up the Young Director Award at Cannes, as well as a Silver and Bronze Lion and a Gold Clio for their work with Delta.
Long-time friends Henry and Ssong split the coasts. He now holds down the fort in Los Angeles and she continues to live in New York City.