James D. Cooper has crafted an eclectic career spanning cinéma vérité, fashion and feature films, and countless commercials and music videos. As a director and veteran cinematographer, he has worked with a diverse range of stars and celebrities including Sidney Poitier, Robert Mitchum, Allison Janney, Celine Dion, Steven Seagal, Luciano Pavarotti, and Barbra Streisand.
James formed the independent company Motocinema with partner/producer Loretta Harms for the production of music documentary Lambert & Stamp, an official Sundance selection and James's directorial debut. Motocinema is currently in development on a select number of feature films.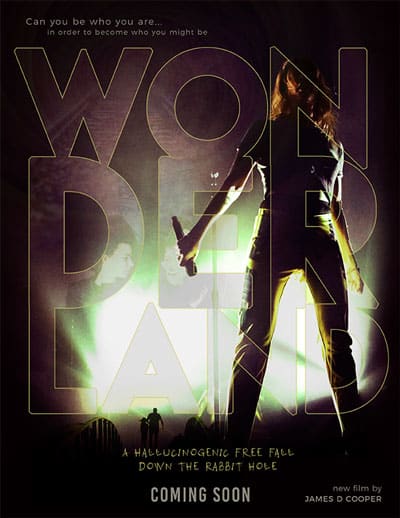 Recently, James began developing a feature film based on the edgy novel Wonderland by Stacey D'Erasmo. The film follows Anna, a one-time powerhouse indie sensation, attempting a comeback in the chaotic, kaleidoscopic world of rock 'n' roll.
When he's not behind the camera or concepting a new film, James feeds his artistic lifestyle through photography, music, martial arts, surfing, and racing motorcycles.
DIRECTOR'S NOTE:
Hi – this is James D Cooper, director of Lambert & Stamp. I'm excited to announce my new film in development, Wonderland.
This story is an honest and raw look into the life of a musician. Anna, a tall, sexy powerhouse vocalist and one-time indie sensation, suddenly finds herself a musical outcast, wondering what happens next and what her past passions might have cost her.