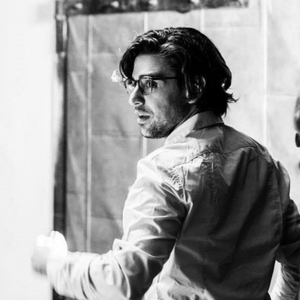 Jason Perlman is an Emmy-nominated director and creator on a mission to bridge the gap between digital and traditional storytelling. His work has accumulated more than 80 million views and established him as the content creator to some of the Internet's most influential personalities.
Driven by a passion to tell stories with purpose, Jason's work explores the issues of our time through a unique and cinematic lens. He recently wrote and directed the short film Imaginary Friends, which takes an unexpected approach on the imminent threat to overturn Roe v. Wade.
Jason is best known for his work with AwesomenessTV, including Emmy-winning Zac & Mia, the second season of which recently premiered on Hulu, and MLB joint production Out of My League. He has also directed, written, produced, and show-run original scripted and non-scripted branded content for DreamworksTV, Coca-Cola, Royal Caribbean, Kohl's, Lucasfilms, Google, Hasbro, and many more.
Jason has directed many projects for Nerdist, including Just Cos, Magic Meltdown with host Justin Willman, and one-off pieces featuring actors including Neil Patrick Harris, Patton Oswalt, and Jason Schwartzman. He is also the creator and showrunner of the thriller anthology series Sleep Tight for Go90. Jason is currently based in Los Angeles.