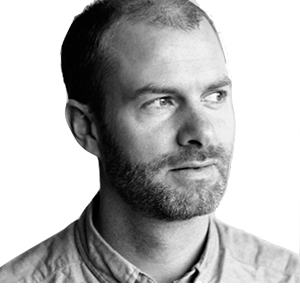 Mathias Hovgaard's films hook viewers every time with the element of surprise, often due to his organic approach to storytelling. His work displays a strong sense of simplicity and innovation, blending visual techniques with comedy and dialogue to compelling ends. He first burst onto the international directing scene with Lada's "Jump" commercial, which earned him a Young Director Award nomination at Cannes.
Recently, Mathias has focused on his talent for visual storytelling, creating beautifully composed, cinematic pieces for Nickelodeon, O2, and Peak Performance. His latest live-stunt and hidden camera work includes a Hyundai and NFL partnership campaign, the emotional "Mind Versus Heart" for Canon, playful and culturally relevant "Kunfusion Kitchen" for Dannon, and elaborately staged Corona via Anomaly (featuring rapper/producer will.i.am).
Mathias has also directed notable commercials and content for T-Mobile, Burger King, and Doritos, among others. His spot for Ford, "Sumo," puts a new twist on the funny juxtaposition of a compact car and a giant person through understated performances, while driving home the value of Ford door guards.
Mathias began his career as a filmmaker directing shorts that made the rounds of prestigious festivals. He attended the European Film College and earned a Master's of Film from the University of Copenhagen. As a child, Mathias dreamed about becoming an astronaut, exploring new worlds and flying spaceships. His plans have since changed, but his work remains stellar.