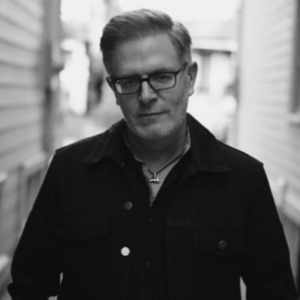 Captivated by storytelling since he was a kid, Scott Corbett began his career in advertising as an award-winning writer before turning his attention to directing. His first effort, the comedy short Small Emergencies, was honored at the San Francisco International Film Festival and screened in festivals worldwide.
Scott arrived on the commercial scene with a deliciously outrageous campaign for Altoids, which was tempered with the absurd and surreal, but directed with restraint. The result was a unique, offbeat look grounded in a cinematic reality – now the foundational style of his dynamic collection of work. That style can be seen in his campaign for Shark Tank success Würkin Stiffs, featuring droll office vampires and the ghost of disco's past. It also drives his deadpan comedic campaign for Service Experts.
Other highlights include campaigns for Applebee's and Sierra Trading Post, McDonald's and hard-hitting anti-gun violence short "Targets" with agency BooneOakley. Scott has also worked with sports celebrities including NBA star James Harden, two-time Masters champion Bubba Watson and soccer striker Mario Balotelli in Nike viral short "Barbershop."
Scott has been recognized in publications like Creativity, Adweek, SHOTS, Lürzer's Archive and Communication Arts, and has garnered awards from Cannes, The One Show, ADDY's and more. His short film, Good Night Butterfly, premiered at the Asian American International Film Festival in New York City, and went on to screen at numerous festivals in the US and Europe.