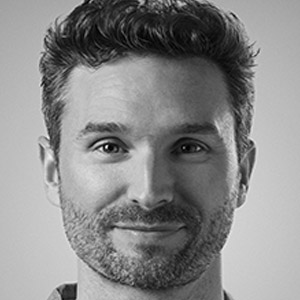 Zack Seckler grew up in Boston as an only child to quirky intellectual parents and an emotionally vacant cat. His affinity for comedy emerged in elementary school with an appreciation of the New Yorker's famous cartoons and grew as a middle schooler when he discovered George Carlin. He studied psychology in college at Syracuse University and after a happy confluence with the school's liberal arts curriculum, developed his passion for the visual arts.
Zack began his career in photography, and has an award-winning portfolio of print campaigns, editorial and fine art photography, including several major exhibitions praised by Architectural Digest, CNN and Wired. After a decade working in stills, he transitioned to directing in 2018. It quickly became fertile ground for his talent as a storyteller, his sensibility for comedy and his highly visual aesthetic; all evident in recent campaigns for Neuriva (McCann Health), featuring protagonists fumbling through situations where they could clearly benefit from taking the supplement, and a co-branded digital and social campaign for Condé Nast and State Farm (The Marketing Arm) starring their brand ambassador Jake embracing the uniqueness of all their customers. Zack both directed and helped create that campaign. Today, he enjoys working across film and photography for brands including Apple, Progressive, Samsung, State Farm and Visa. And he's been awarded 20+ times by Cannes Lions, Clio, Lürzer's Archive and others.
Zack lives in the suburbs of New York City with his lovely wife and two young sons.